The Naadaleela Ensemble was born out of a desire to explore the common (and not-so-common) musical ground between the music of the "Eastern" world. Featuring acclaimed musicians from Iran, South India, Taiwan, and North America, the sounds of Persian and Indian classical music meet with those of China, tempered with a tinge of North American jazz aesthetics. The group creates new musical works and explorations from its members as well as arranges existing repertoire from their various cultural backgrounds, taking the listener on a fascinating musical journey. The ensemble features Persian ney player Amir Eslami, Carnatic musicians Vidyasagar Vankayala (voice) and Curtis Andrews (mridangam), jazz guitarist Jared Burrows, and members of the adventurous Orchid Ensemble (Lan Tung-erhu, Dailin Hsieh-zheng, Jonathan Bernard-percussion).
The Naadaleela Ensemble creates a musical conversation between ancient cultures that span the Silk Road – from Iran to India and East Asia  – and which have been influencing each other for over 2,000 years. Even though the group represents some of the largest cultural communities in BC, very few projects feature such collaborations. Drawing on their training across a range of musical disciplines, the musicians reach into and across lines of difference, fusing together influences of South Indian, Chinese, Persian, Taiwanese, Indonesian, western classical, contemporary music, and jazz. The result is a heady and aromatic offering.
Musicians
Curtis Andrews (mridangam/compositions)
Curtis is a Canadian musician with global persuasions. As percussionist/composer he creates music that is informed by decades of experience with world music traditions, yet transcends most categories. His personal musical journeys over the years have extended to villages and metropolises of Ghana, India, South Africa and Zimbabwe, and he has developed a deep knowledge of the history and performance of music from these areas. His personal mentors include (the late) Don Wherry, Trichy Sankaran and Kwasi Dunyo. 
He has released two albums of original music with his own ensemble The Offering of Curtis Andrews, plays mbira, drums and marimba with Zimbabwean groups Zhambai Trio and Zimbamoto, explores South Indian classical Carnatic music with vocalist Vidyasagar Vankayala, regularly collaborates with local Bharatanatyam performers, and is a regular collaborator with various world music and jazz musicians in and around Vancouver, BC. Curtis holds a PhD in Ethnomusiology and is currently a SSHRC Postdoctoral Fellow (2020-2022).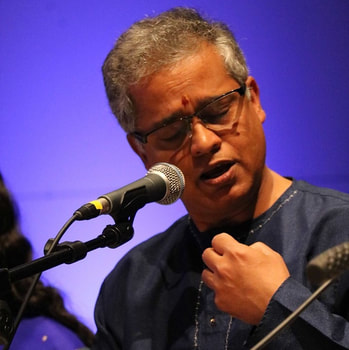 Vidyasagar Vankayala (voice/compositions)
Vidyasagar hails from a family of esteemed musicians as his father and elder brother are noted mridangam masters in India. Steeped in Carnatic music since age 6, Vidyasagar continued his vocal training for 15 years, in a very formal, rigorous and highly demanding system of learning. He won the gold medal for Carnatic vocal music for 3 consecutive years in the Inter Collegiate music festivals. He is also the recipient of the gold medal from Visakha Music Academy. He has also learnt Hindusthani and Drupad music in Bombay, India. Since moving to Vancouver in 1996, Vidyasagar has been active in promoting Carnatic music in the lower mainland. He is the founder president of Vancouver SaPaSa, a non-profit society for promoting Carnatic Music and Dance. He is the artistic director of Sangeetamaruti Arts Academy, a school for teaching Carnatic music and dance. Vidyasagar has given many concerts in Canada, US and India. He has performed for Vancouver Sacred Music Festival, Victoria Sacred Music Festival, and Caravan World Rhythms Showcase, Ragamala and Vancouver Celebrates Diwali festivals. He is a sought-after teacher with over 20 students and collaborators working with him on Carnatic Music. Inspired by the emotive features of Bharata Natyam, Vidyasagar has worked with many eminent Bharata Natyam dancers to present unique views of Carnatic music combined with dance and expression.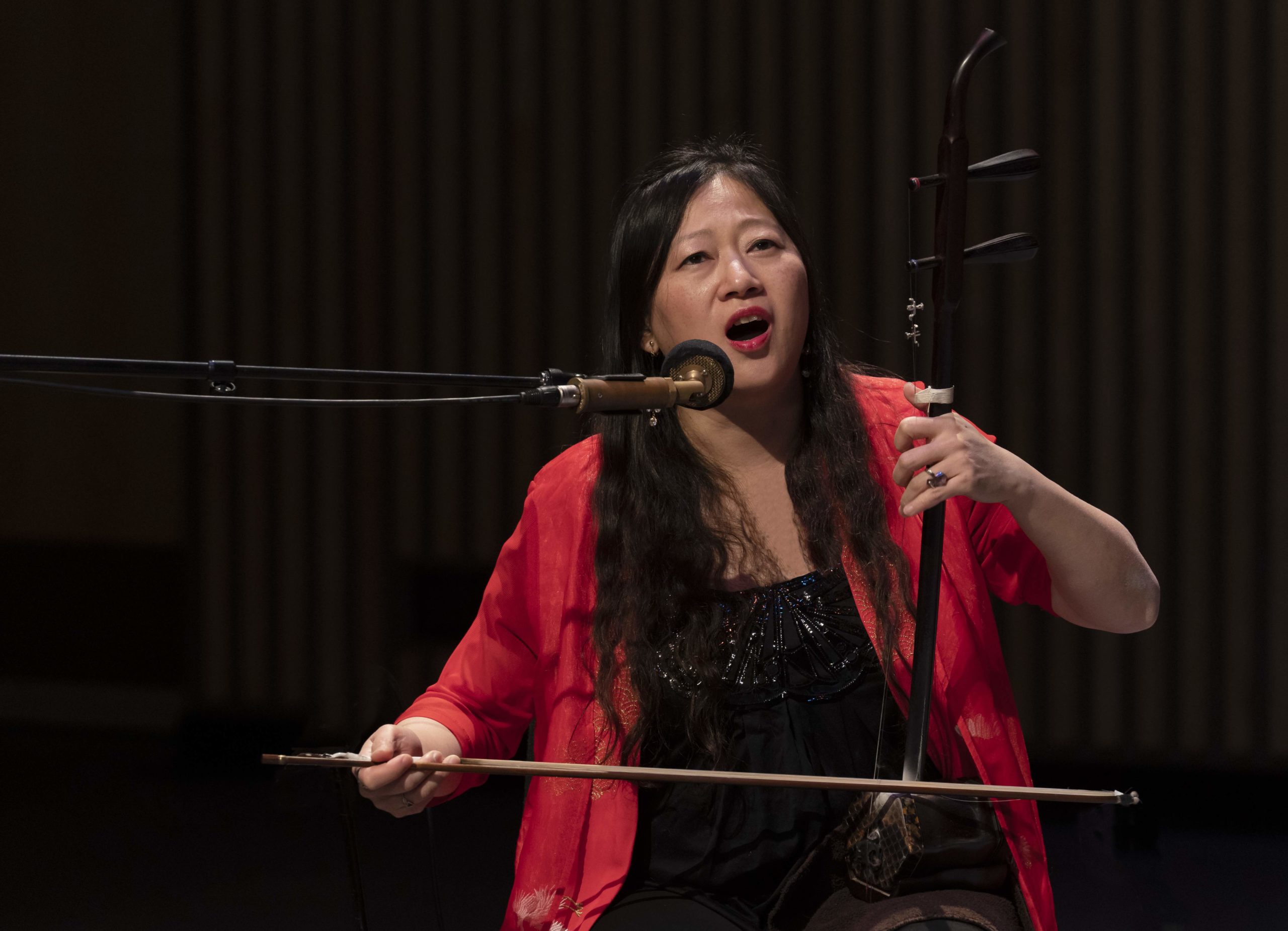 Lan Tung (erhu/voice/compositions)
Lan's music often experiments with contradictions by taking culturally specific materials outside their context. Her works embody the rhythmic intricacy from Indian influence, the sense of breath from Chinese tradition, and years of experiences interpreting contemporary compositions. Incorporating improvisation and graphic notations, Lan's compositions are released on numerous CDs, winning multiple nominations. Lan is the artistic director of Sound of Dragon Society, Orchid Ensemble, and Proliferasian. Originally from Taiwan, she has studied graphic score with Barry Guy, improvisation with Mary Oliver, Hindustani music with Kala Ramnath, Uyghur music with Abdukerim Osman, and Mongolian horsehead fiddle with Bayar, in addition to her studies of Chinese music since a young age. Lan has appeared as a soloist with Orchestre Metropolitain (Montreal), Vancouver Symphony Orchestra, Symphony Nova Scotia, Turning Point Ensemble (Vancouver), Upstream Ensemble (Halifax), Atlas Ensemble (Amsterdam & Helsinki), Vancouver Inter-Cultural Orchestra, and Little Giant Chinese Chamber Orchestra (Taipei).
Amir Eslami (ney/compositions)
Amir Eslami was born in Isfahan in 1971. He started to learn the ney (traditional Persian flute) at 15 and received his MA in composition in 2004. Amir was on faculty at Tehran University of Art for 15 years, the director of the Iranian music department of the Faculty of Music for 3 years, and the deputy director of the Faculty of Music for 2 years. Amir was also the judge of the Italian International Composition Competition in 2012 and the referee of the biennial composition of Ahmad Pejman in 2015. After immigrating to Canada, he established Rumi records, Vancouver Iranian Choir, Hazarava Ensemble, and the Iranian Music Society of British Columbia. Amir has won 3 national and 3 international awards in composition (Italy 2009, Australia 2010, and the Netherlands in 2014). As a composer, arranger, and ney player, he has released over 20 albums. His symphonic works have been performed by various orchestras, including the Bologna Orchestra of Italy (Parsi 2019), the Ambleside Orchestra (2017), the Tehran Symphony Orchestra (conducted by Alexander Rahbari 2018), and the Vancouver Intercultural Orchestra (2018 and 2019).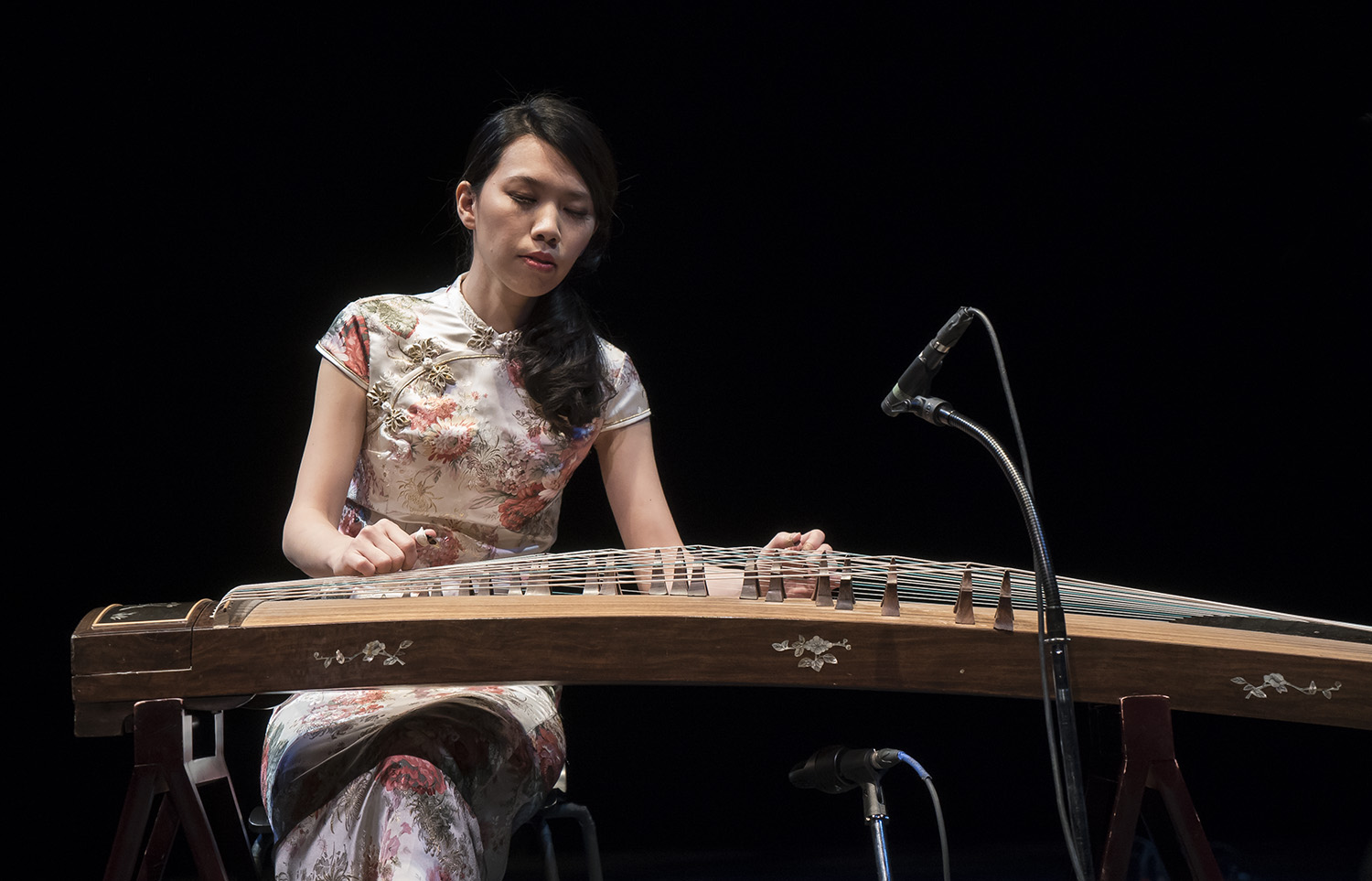 Dailin Hsieh (zheng)
Dailin graduated from Taiwan's National Tainan University of the Arts and received a Master's Degree in Ethnomusicology from National Normal University. Aside from receiving numerous awards for her artistry, she has premiered numerous groundbreaking works by Taiwanese and Canadian composers to critical acclaim. The founder of Taiwan's Augmented Sixth Ensemble, Dailin has performed as a soloist with the Turning Point Ensemble, Allegra Chamber Orchestra, Little Giant Chinese Chamber Orchestra (Taiwan & European/China/Canada tours), and the Taipei Municipal Chinese Orchestra. Dailin is a member of the JUNO nominated Orchid Ensemble, BC Chinese Ensemble, and the Vancouver Inter-Cultural Orchestra.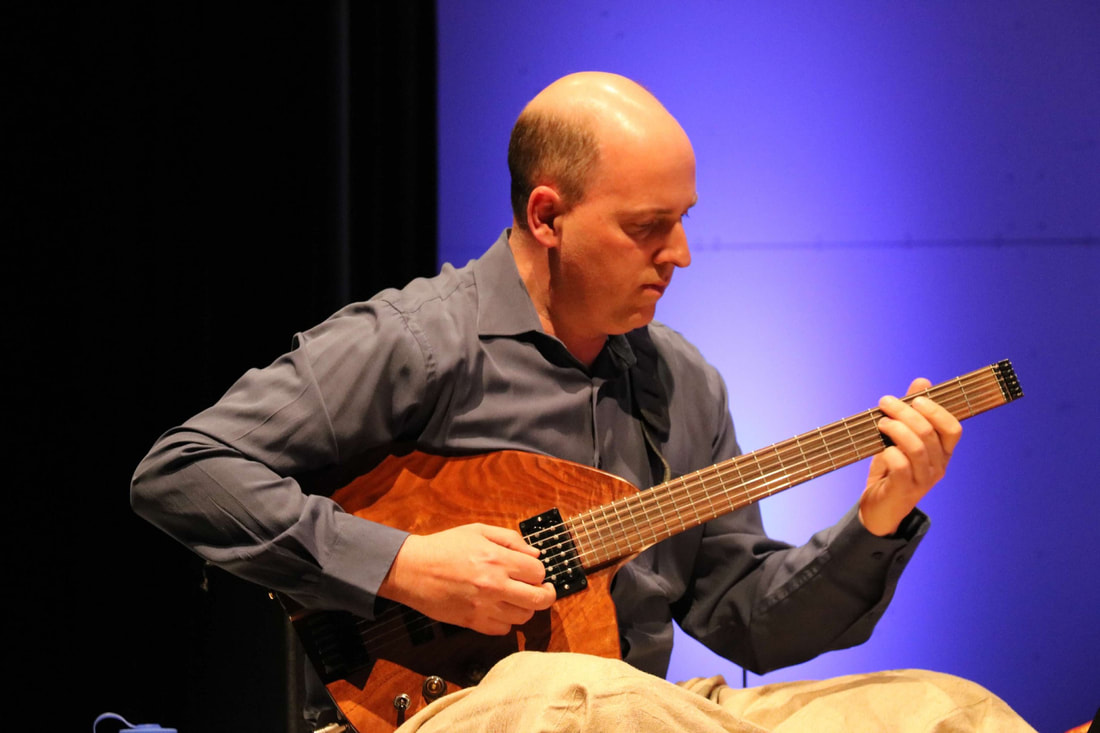 Jared Burrows (guitar/compositions)
Jared Burrows is a guitarist, composer in Vancouver, BC, Canada. His music draws on jazz, free improvisation, and the traditional musics of many cultures. He leads the Jared Burrows Quartet and Sextet, the Vancouver Improviser's Orchestra, and is involved with many other ensembles in the Vancouver area including: Naadaleela Ensemble, Thunder Lizard, Dave Robbins' Electric Band, Brad Muirhead 4, Colin MacDonald's Pocket Orchestra, Les Djangophiles, Len Aruliah Quintet, Michael Vlatkovich Quintet, Burrows/Houle/Sorbara, Reliable Parts, and the Offering of Curtis Andrews. Recent performance highlights include concerts and recordings with saxophonist, Hafez Modirzadeh, mridangam maestro, Trichy Sankaran, and with legendary Los Angeles reed player, Vinny Golia.  Jared also has a parallel careers as a teacher and academic. He has taught at Capilano University since 2008 and previously taught at SFU, Douglas College, and University of Oregon.  Jared holds a PhD in Arts Education and his academic writing has been published by Oxford University press as well as in a variety of peer-reviewed journals.  www.jaredburrows.com
Jonathan combines his background in western percussion with a fascination for Asian traditions to create a unique sound palette incorporating a myriad of instruments, techniques and styles. Jonathan's interests span genres from orchestral music, to new music, and intercultural music. Having premiered over 100 chamber works, Jonathan regularly performs with Turning Point Ensemble, Vancouver Inter-Cultural Orchestra, the Vancouver, Victoria, CBC Radio Orchestras, and is principal percussionist with the Vancouver Island Symphony. Jonathan performed as soloist in Tan Dun's Water Concerto and Jin Zhang's No Rush at Taipei's National Concert Hall. Jonathan's interest in non-western musics has led him to perform in diverse settings and ensembles. Jonathan studied percussion at the University of Ottawa and the University of British Columbia. He has studied traditional and contemporary Chinese percussion in Beijing, China; Arabic percussion in Cairo, Egypt; Flamenco Compas in Spain; and Carnatic rhythm in South India, with the support of the Canada Council for the Arts and British Columbia Arts Council.  Jonathan has toured throughout North America, Europe, Taiwan, and Japan.