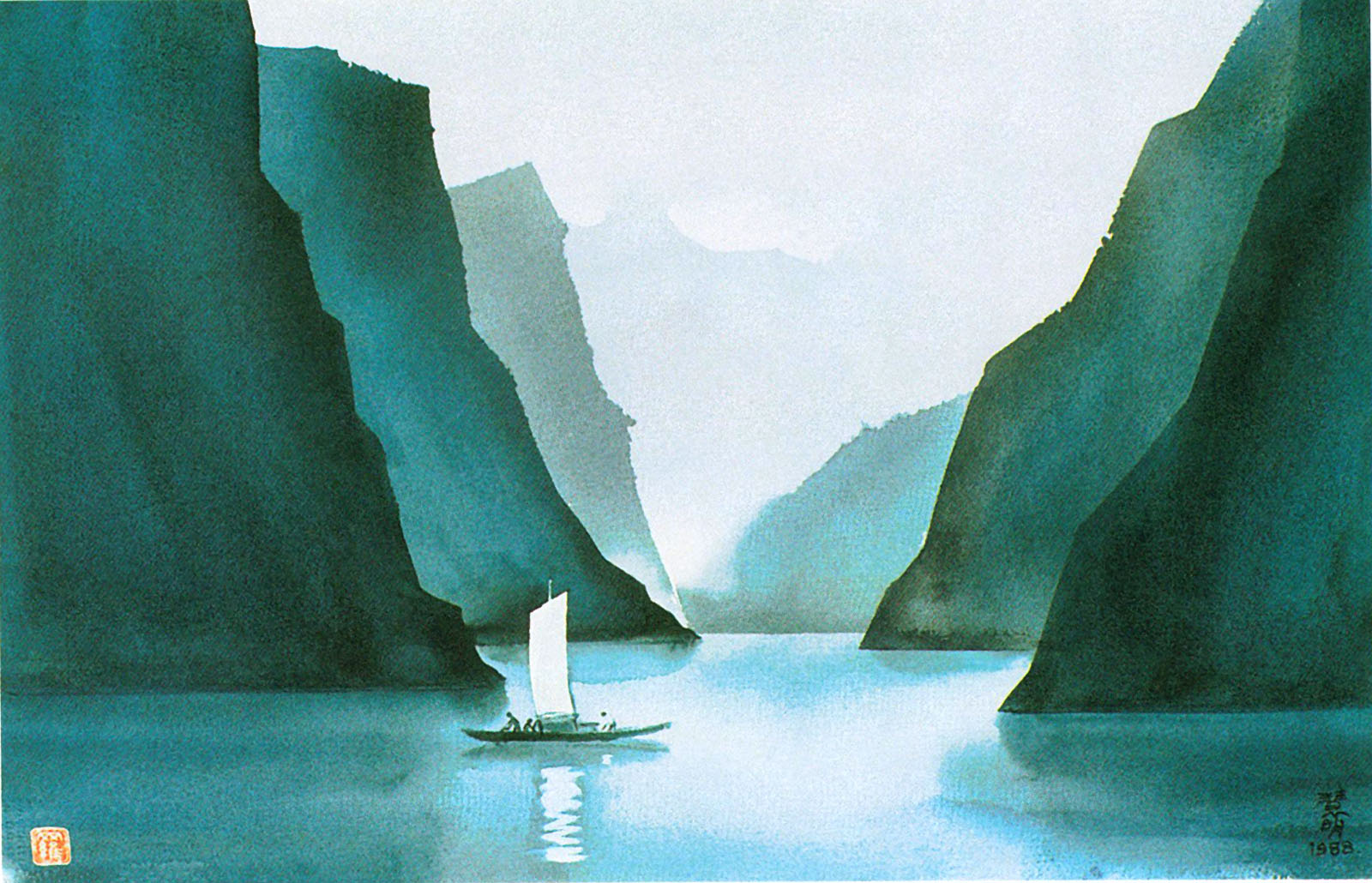 A Little Beat Difference - Liron Man music, Lan Tung lyrics
揚起風帆,一日千里,過萬重山
Set the sail of the boat, thousands of miles in a day, passing through ten thousand layers of mountains
隨長風浮沈,與我同行,何必靠岸
Floating with the wind, traveling with me, no need to stop ashore
飄飄茫茫,瀟瀟灑灑
drifting over vast water, elegant and charming
悠悠晃晃,蕩蕩漾漾
leisurely, wandering, rippling
濤濤江水,奔流入海,驚濤駭浪
great waves of the river, pouring into the sea, stormy ocean
Hala Vay Vay - Persian music, Lan Tung lyrics
什麼是情?  什麼是愛?  說什麼我倆永不分開?
What is affection? What is love?  who said that the two of us would never part?
逝去的愛,喚不回來,前塵往事一切只能輕嘆。
The love is gone. I can not call it to return. The past is now just a quiet sigh.
夢中醒來,伊人何在,深夜中難成眠為誰等待?
Waking up from the dreams, where is my beloved? Who am I waiting for in the middle of the night?
凋零的花,隨風飄散,心中的痛只有寂靜中吶喊。
The withered flowers scatter in the winds. Screaming the pain from my heart in silence.